OUR ROOMS
Our 15 rustic rooms spread over 3 floors always offer the same perks, regardless of the size. That's a complimentary breakfast, free Wi-Fi, a flatscreen TV (not that you'll need it) and a bath tub. The rooms are spacious and most have a big sunny, south-facing balcony overlooking the Grand Combin. Many have vintage furniture. What else will you need, a room service cocktail? Just bed down. And book with us to receive the best available rate.
Lonie is compact yet comfy – the perfect room for the mountaineer(s). Provided with a single, you're guaranteed a good night's sleep in between your adventures.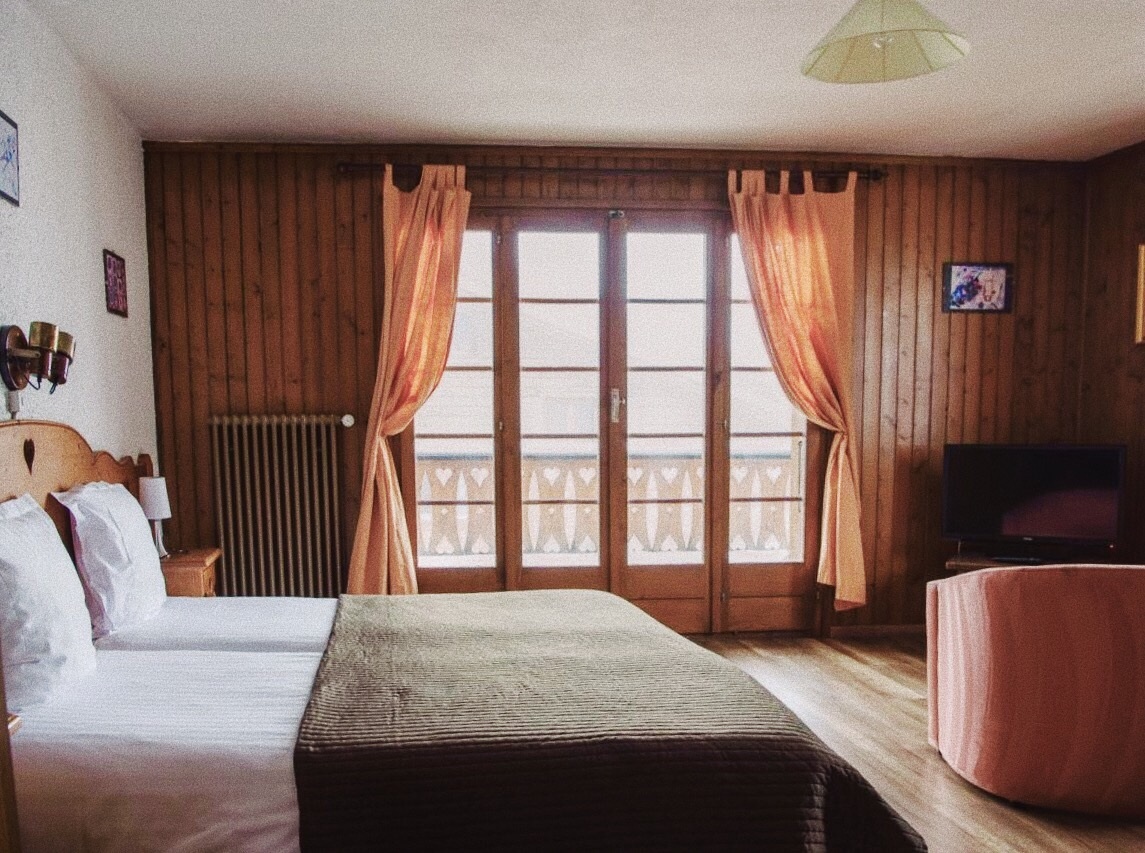 A comfortable room for couples or buddies, with a double bed, some chairs and a table and free Wi-Fi. Don't mind the flatscreen TV, the big balcony has a mountain view – a feast for the eyes.
Third wheeling? No worries. The spacious Roomie has free Wi-Fi, 3 single beds and a big balcony – a great place to hunker down after a long day of skiing or hiking.
With extra floor space, the Biggie room is perfect for longer stays and when you want to spread out. Two rooms, 4 single beds, big wardrobes and a big sunny balcony.